Bringing a new interpretation to the blues.....
First class blues rooted in the heart of the North East.....
"

George Shovlin was inducted into the American Heritage Blues Hall Of Fame. He is an icon in local blues circles and throughly deserves his place in the Blues Hall Of Fame.

Sedgefield Blues Club
about us
"

The material we play is different....still blues but with an infusion of Americana.

George Shovlin
Originally played as the George Shovlin Blues Band, between 1995 and 2005. In 2014, the same band re-formed as 'George Shovlin and The Radars' with the prime intention of establishing themselves on the National blues scene.

After making a huge impact in the NE, they very quickly progressed to playing a number of prestigious Northern gigs and finally playing the Great British Rock and Blues Festival, Skegness, followed by festival appearances at Fife Jazz and Blues Festival, Reivers Rock and Blues Festival, Durham Blues Festival, Diggle Blues Festival, Maryport Blues Festival, Mainsforth Music Festival, Bell Rock Blues Festival, Arbroath, culminating in playing on the British 'Blues Matters' Stage at the Great British Rock and Blues Festival, Colne, at the end of August. In January, 2016 the band played again at the Great British R & B Festival, Skegness as well as a number of other festivals and commenced a short national tour in May, 2016.

In 2017 they played at the Durham and Cleethorpes Blues Festivals and then Thornhill, Darlington, Southport and Bowness Bay Blues Festivals in 2018. In March, 2018 the band embarked on a hugely successful 4-date tour of SE England.



To book the band call George Shovlin 07988 869784
George Shovlin and George Lamb…lead guitarist in the band…have played as a duo since the mid 1990s, in response to local NE demand but their blues/Americana performances have resulted in increasing recognition. They have now played a number of significant gigs as a duo, including Rievers Rock and Blues, Skegness, Colne and Southport Blues Festivals. And the duo also is booked to play the Southport and Bowness Bay Blues Festivals in 2018.
To book the duo call George Shovlin 07988 869784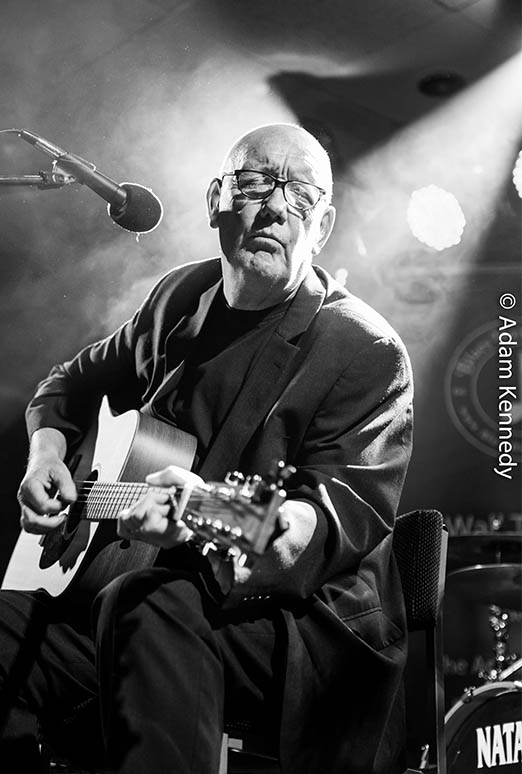 More About Us
"

If George had chosen blues singing rather than teaching, he would have been up there with the greats of British Blues.

Dave Scott, 'The Bishop', Blues Matters magazine
"

The way George Lamb plays the guitar is a jaw dropping experience.
He can certainly make it sing!

Helen Taylor: Imperial, Mexbrough