First class blues rooted in the heart of the North East.....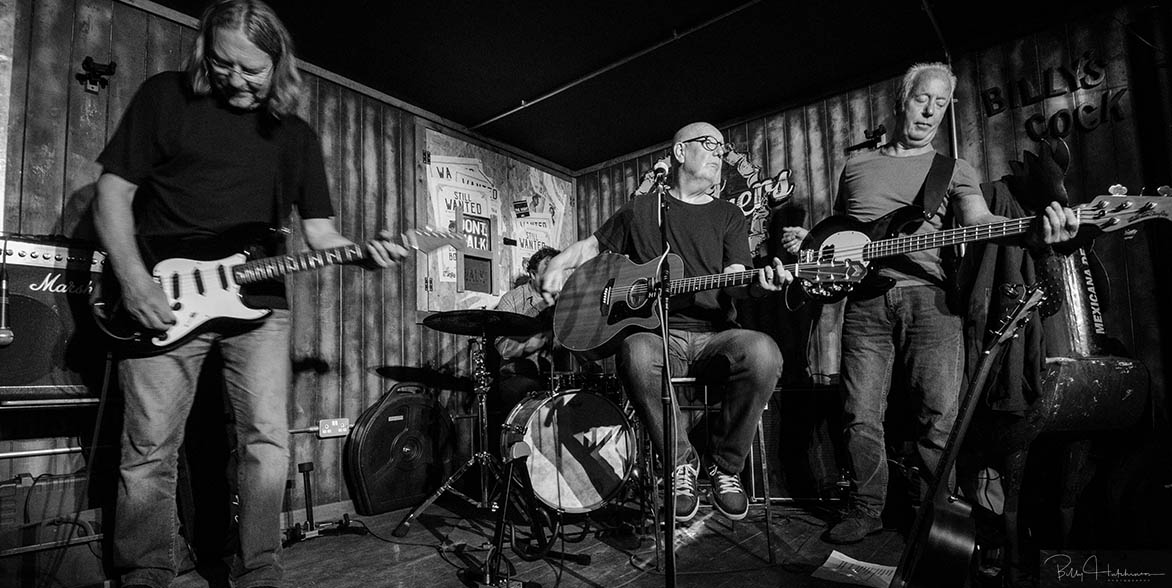 About
'The George Shovlin Band', and then 'George Shovlin and The Radars', have had, and still do have, one musical direction...white Europeans playing blues in the 21st Century. Everything they play is rooted in black American music that emerged in the early 20th Century and which has continued to evolve up to the present day. Much of their earlier music was radical rearrangement of familiar...and sometimes less familiar, blues. Songs like Muddy Water's 'Long Distance Call', Furry Lewis' 'Pearline Blues' and Brownie McGee's 'Sportin Life' have undergone radical re-working. But at the same time the band has begun to explore how to present their own material, without loosing their blues base.

IF YOU ARE READING THIS, IT IS BECAUSE YOU ARE INTERESTED IN THE BAND. ALTHOUGH BASED IN THE NORTH EAST OF ENGLAND, OUR POLICY IS TO TRAVEL WHEREVER WE NEED TO TO PLAY VENUES THAT SUIT OUR MUSIC....WE ENJOY IT. sO PLEASE....DON'T HESITATE TO CONTACT US!

'George Shovlin and The Radars' is not a 'rock band', but nor is it a band attempting to reproduce authentic early sounds. It is a band trying to produce the blues of 'now'...and it is not unrealistic to describe their music as "blues/rock". The success of the band in that aim can be reflected in the list of festival performances since they re-formed:
Great British R & B Festival, Skegness
Fife Jazz and Blues Festival
Reivers Rock and Blues Festival
Durham Blues Festival
Diggle Blues Festival
Maryport Blues Festival
Mainsforth Music Festival
Bell Rock Blues Festival
British 'Blues Matters' Stage at the Great British Rock and Blues Festival, Colne
Orkney Blues Festival
Blues des Deux Rivieres', Brittany
Potatoes Blues Festival, Luneray, France
Essex BluesRockFest, Billericay
Great British Rock and Blues Festival, Colne. Little Muni Stage
Redesdale Festival, Northumberland
Ilkley Blues Festival

The band's latest album 'Nothing To Lose'...11 self-penned songs, released March 1st 2018, went straight to number 1 in the IBBA Top 40 and was named as one of the four 'albums of the month' for March. Exciting times!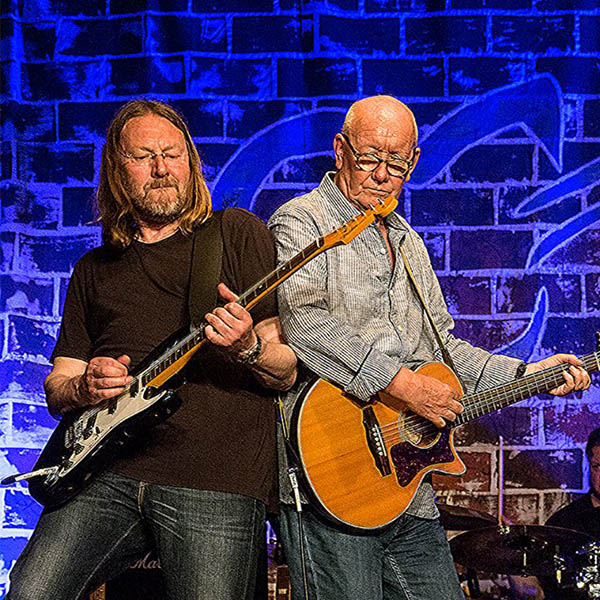 "

George Shovlin and George Lamb played a blistering set last night in Sedgefield, one of the finest performances I've seen in a long time, they were mesmerising and the audience loved every minute.

Sedgefield Rock and Blues Club Acoustic evening
"

We have the hunger, excitement and ambition to become the most powerful British blues band to emerge for years.